Upcoming Events
2023-05-09
Gourmet & Cuisine Young Chef 2023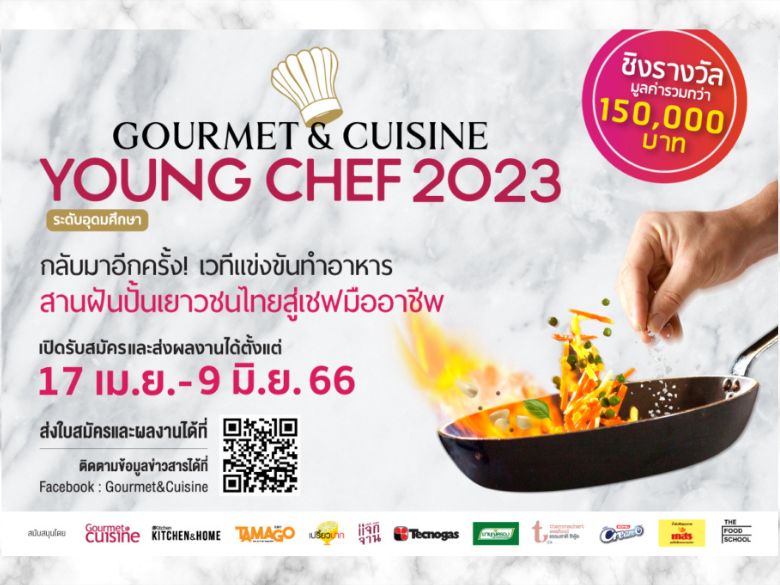 Join a cooking competition to prove yourself! Gourmet & Cuisine, a Thai food magazine, is having a collaboration with the top culinary school, The Food School Bangkok, by hosting a cooking competition called "Gourmet & Cuisine Young Chef 2023". We sincerely invite students who love cooking to participate and show their skills in a high-level competition. We hope the participants will achieve the dream of becoming chefs of the new generation, promoting the unique spot of Thai food among international cuisine.
The Editor-in-Chief of Gourmet & Cuisine magazine, Pritha Viriyarangsarit, stated that their publisher has always been committed to supporting and paying attention to the new generation of chefs. Due to the enthusiastic response to last year's competition "Gourmet & Cuisine Young Chef 2022" and the growing passion of young people for cooking, they are hosting "Gourmet & Cuisine Young Chef 2023" this year. The purpose of this second competition is to provide young people who are preparing to enter higher education with an opportunity to showcase their culinary skills and help them achieve their dream of becoming a chef. It is also hoped that this event will help Thai youths shine in the international culinary world and create job opportunities of the relevant industries.
This year's competition takes "Fusion Borderless" as its starting point, which is in line with this year's culinary trend. By combining Thai and global ingredients with innovative ideas, the competition aims to create endless possibilities for delicious food.
The deadline for registration and submission of works is June 9th. Subsequently, the organizer will determine the top ten entries via voting to decide the ten teams for the next round. 最受欢迎奖会在6月19日至30日公布。The most popular award will be announced from June 19th to 30th. The final competition will be held on August 6th at The Food School Bangkok. For detailed competition rules, please visit http://bit.ly/3KmEkeZ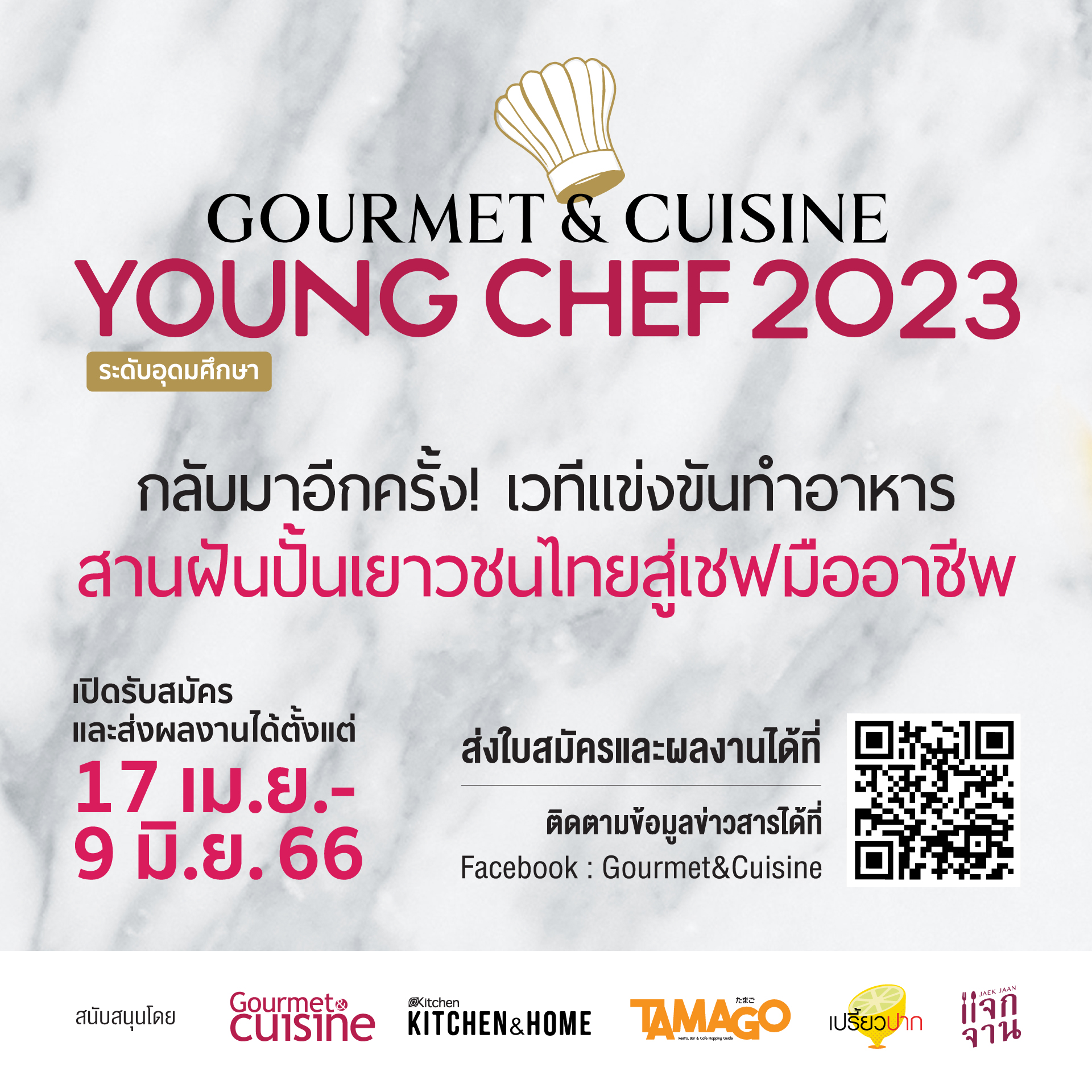 ---