Upcoming Events
2023-03-25
A Taste of Thailand: Exploring the Booming Coffee Industry in 2023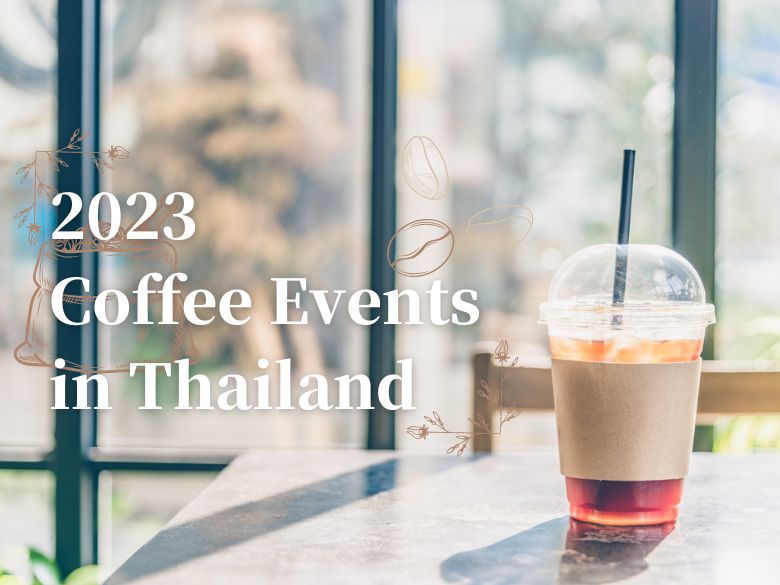 When many people think of Thailand, they think of sweet Thai milk tea, but few people know that Thailand is also the third largest coffee market in Southeast Asia. Thai coffee beans have a unique flavor profile that combines nutty, floral, and fruity notes, and are priced lower than coffee beans from other producing countries such as Colombia and Jamaica, making them popular abroad. It is no surprise that coffee is also a ubiquitous beverage in Thailand.
This article will provide an overview of the Thai coffee market and introduce the large-scale coffee events in 2023.
---
On the Potentials of the Coffee Market in Thailand
From a historical and cultural perspective, Thailand is indeed a tea-drinking country, with the mainstream products limited to brewed coffee powder and traditional coffee (Kafae Boran; กาแฟโบราณ). However, in the past decade, among the younger consumer groups, the number of coffee drinkers has surpassed that of tea drinkers, and they are increasingly focusing on high-quality coffee, leading to the thriving development of the coffee market in Thailand.
Thai coffee is mainly produced in the northern regions such as Chiang Mai and Chiang Rai, which not only strengthens agriculture but also promotes local tourism. If we take a look at the southern part of Bangkok, we can also find the production areas of Robusta coffee beans.
Coffee Affection observed the following latest trends at the beginning of 2023, and several of them are listed below:
The total revenue of the Thai coffee market exceeded 3 billion recently
Coffee consumption doubled between 2009 and 2029
The revenue of the instant coffee market exceeded 2 billion
Thai consumers drink an average of 300 cups of coffee per year
The coffee market is expected to grow by 10% annually in the next three years
The premium coffee market is expected to double in size in the next five years
In addition to the thriving consumption market, the low and cheap prices are also a major driving force for the coffee market, enabling local Thai brands such as Wawee to compete with international giants like Starbucks in the Thai market.
International Coffee Events in Thailand, 2023
With potential business opportunities in Thailand, various large-scale coffee-related events are held every year. Let's introduce them one by one:
Coffee & Bakery Thailand 2023
Held concurrently with FHT, Coffee & Bakery Thailand (CBT) is a stage for coffee and bakery businesses to discover solutions to make distinctive points in this exciting market. It is where decision makers can meet the most extensive line-up of leading coffee & tea, bread, cakes, pastries and confectionery suppliers. With its showcase of fresh new products and connection with professionals, this premium platform will help expand the coffee and bakery industry and make this fascinating business more flavorful than ever.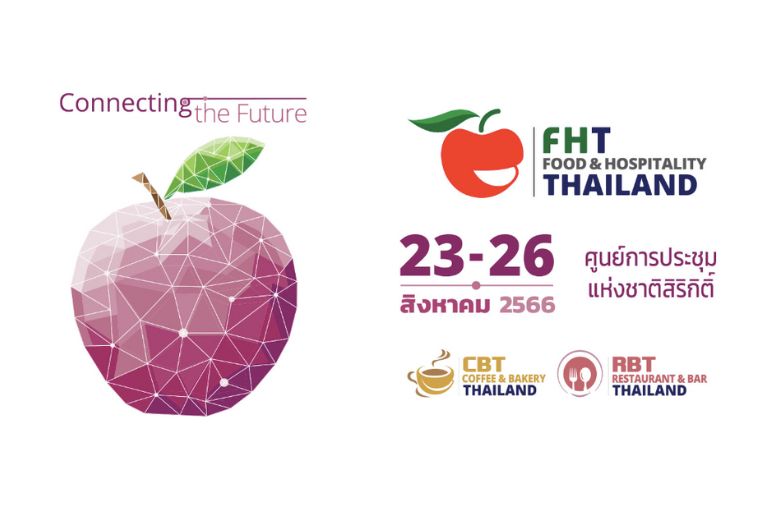 Information
Coffee & Bakery Thailand 2023
Date: August 23-26, 2023
Vanue: Queen Sirikit National Convention Center
THAIFEX – Anuga Asia 2023
The Coffee & Tea trade show is a one-stop trade show from beans to equipment, and leaves to cup, underscoring the robust business opportunities in this segment.
This segment covers:
Coffee (beans, pads/capsules, instant hot beverages and syrups)
Tea (black and green tea, fruit tea, herbal tea, plant extracts and other tea variants)
Cocoa (cocoa powder, cocoa butter and cocoa mass)
Coffee Machines (coffee machines, brewing systems, table tops, grinders, tea-brewing appliances, roaster)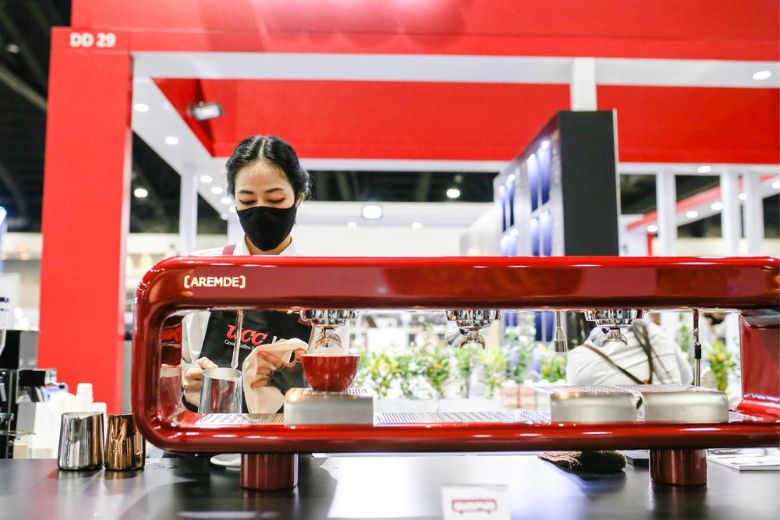 Information
THAIFEX – Anuga Asia 2023
Thailand Coffee Fest 2023
Known as the biggest coffee festival in Southeast Asia, this year, Thailand Coffee Festival expanded the grandeur of the coffee lover festival and the event area to 20,000 square meters, with 4 fully occupied halls, featuring more than 300 coffee shops and related businesses.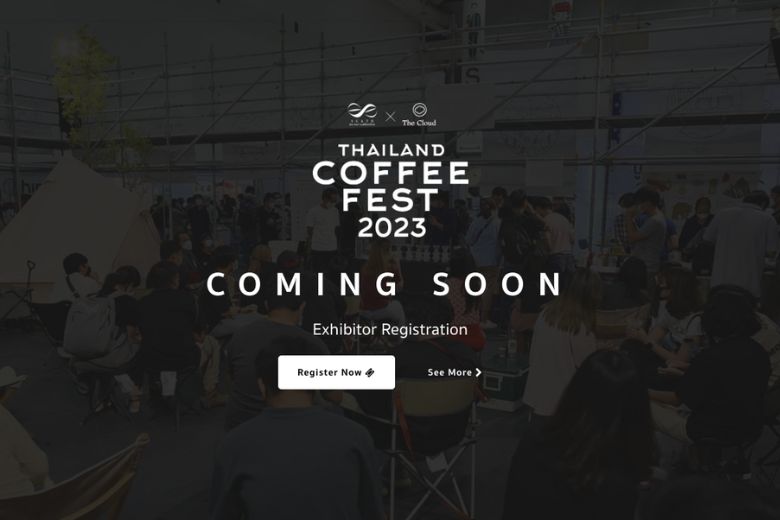 Information
Thailand Coffee Fest 2023
Date: July 13-16, 2023
Venue: IMPACT Exhibition and Convention Center, muang Thong Thani
---