How McDonald's Localizes Fast Food?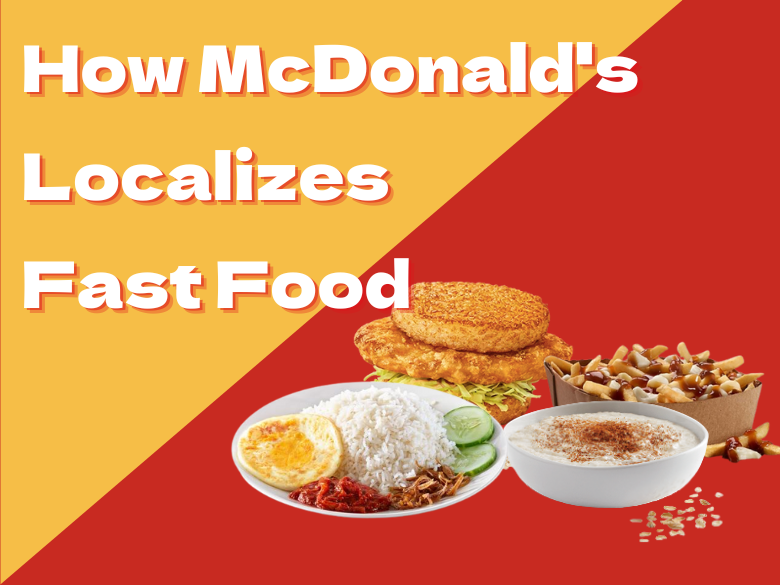 When it comes to McDonald's, addictive food such as Big Mac and McNuggets may immediately occur to consumers. Yet for entrepreneurs, McDonald's is a great example of how a fast food franchise can adjust its products to locals' liking in various countries. McDonald's has amazed people around the world by the diversity of its food products, as they fit local tastes and diversify fast food. The successful localization strategies even caused a travel trend in which travelers try local McDonald's food when they visit foreign countries.

Today, World Gourmet Platform will introduce some of the local food from McDonald's. In the field that hamburgers and French fries are regarded as mainstream, fast food may also include unexpectedly diverse variants.
(The order of the states are based on the ascending alphabetical order of the initial letters)
Canada
McDonald's in Canada might not seem distinctive, but it de facto sells a national dish of Canada – poutine! "Poutine" originated from a slang in Québec which means "mess". It is a box of French fries sprinkled with cheese curds and then drizzled with gravy. As Canadian people in general crave for poutine, they created La Poutine Week especially for the food and is nowadays greatly celebrated in Montreal.

Due to the reputation of the national dish, McDonald's developed its own version of poutine. What's more, McDonald's Canada also launched buffalo sauce-flavored poutine, exclusive to the Quebec province. It integrates buffalo sauce from New York, the USA, into this Canadian fast food.
Official website for McDonald's Canada: https://www.mcdonalds.com/ca/en-ca.html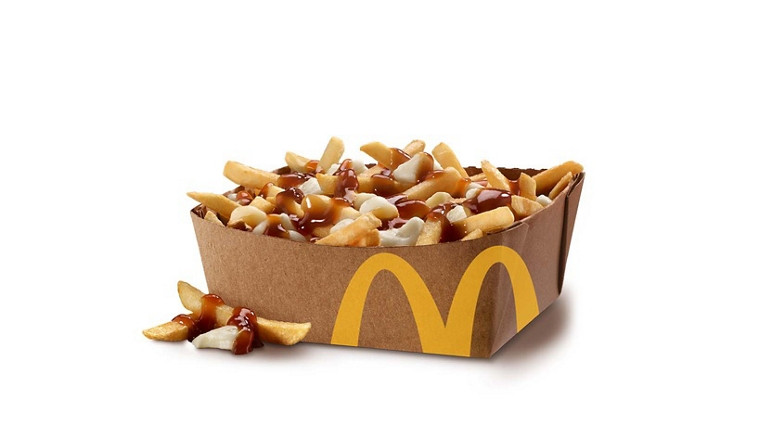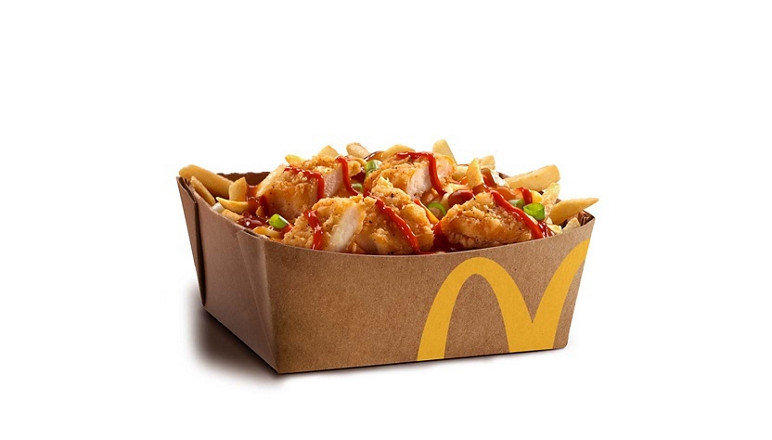 Spicy Buffalo Chicken Poutine (Québec)
Hong Kong
The vibrant breakfast culture of Hong Kong brings residents multiple options to start their day such as milk tea, French toast, or pineapple bun. Macaroni, usually served with ham or char siu, is also one of the most popular breakfasts in Hong Kong.

Hence, besides hamburgers and pancakes, McDonald's in Hong Kong also launched the "Twisty Pasta" series, offering macaroni as breakfast. Cooked with refreshing, sweet broth and served with sunny side-up egg and other ingredients, the Twisty Pasta series boosts up consumers' energy.

In addition to breakfast, McDonald's has certainly combined their beverages with local culture. When you view the menu, you'll find drinks common in Hong Kong tea restaurants, including fresh lemon tea, Hong Kong milk tea, or hot chocolate.
Official website for McDonald's Hong Kong: https://www.mcdonalds.com.hk/en/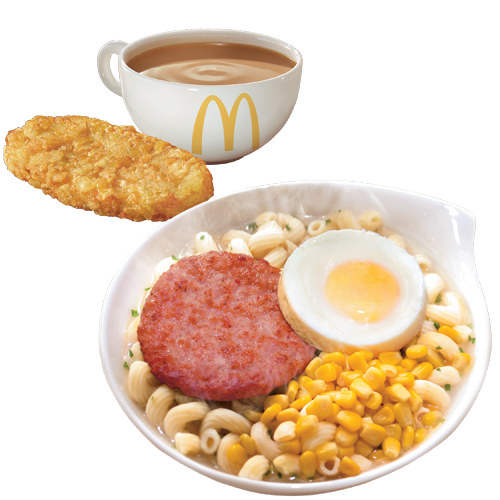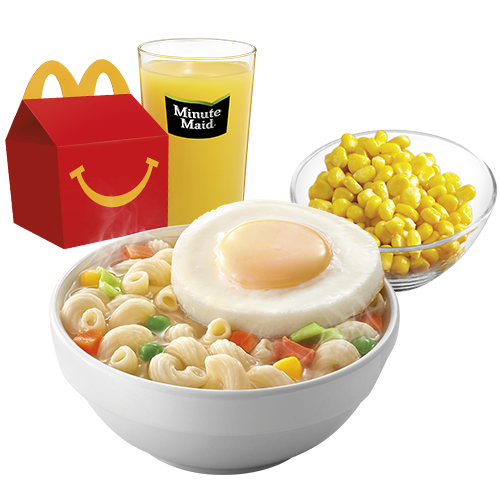 India
Though McDonald's in India hasn't launched meals of Indian origin, it has put a lot of effort into inventing various flavors for hamburgers.

For instance, the patty for McAloo Tikki Burger uses local street food, Aloo Tikki, a kind of potato pancake. Inside the burger with Aloo Tikki has tomatoes, red onions, and tomato mayonnaise. It is certainly a good example of how traditional street food can be adapted for Western fast food.

Another example would be Grilled Butter Paneer Burger, based on butter chicken.
The meat is replaced with paneer, Indian cottage cheese, for the patty. Other ingredients for the hamburger include red onion and makhani sauce, making the whole burger totally different from what people assume McDonald's food!

Besides hamburgers, the local menu certainly has masala chai for beverages.
Official website for McDonald's India: https://mcdindia.com/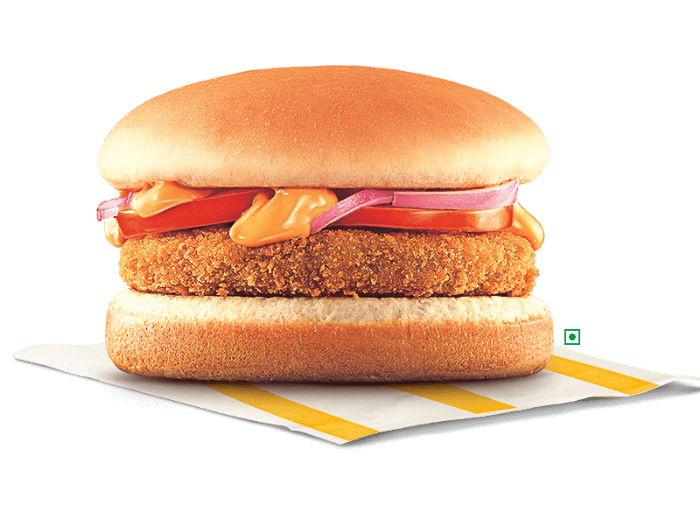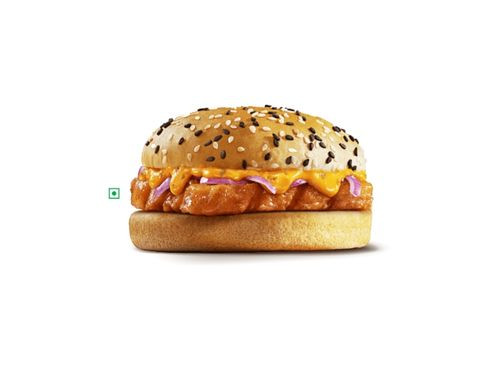 Grilled Butter Paneer Burger
Indonesia
Food in McDonald's Indonesia is an impressive fusion of fast food and local food that sate Indonesian people's appetite; instead of authentic American fast food, the meals are customized for locals. For example, while fried chicken is usually served with or without buns, it can also be served with rice.

What's more, McDonald's in Indonesia launches traditional meals. For instance, rica-rica Fish Rice McD is inspired by rica-rica, a Manado dish from Northern Sulawesi. Besides chicken, there's also a fish equivalent. Another example is nasi uduk, a dish that has rice steamed with coconut milk, sambal terasi (chili sauce with shrimp paste), scramble eggs, fried onions, and shredded fried chicken.

As for desserts, in addition to common ones, McDonald's Indonesia also launches local dishes such as chicken curry puff and klepon cake (cake inspired by pandan-flavored sticky rice balls with shredded coconut). Lastly, McDonald's menu for drinks has Fanta, Milo, and Sorso, a local brand selling bottled tea.

Official website for McDonald's Indonesia: https://mcdonalds.co.id/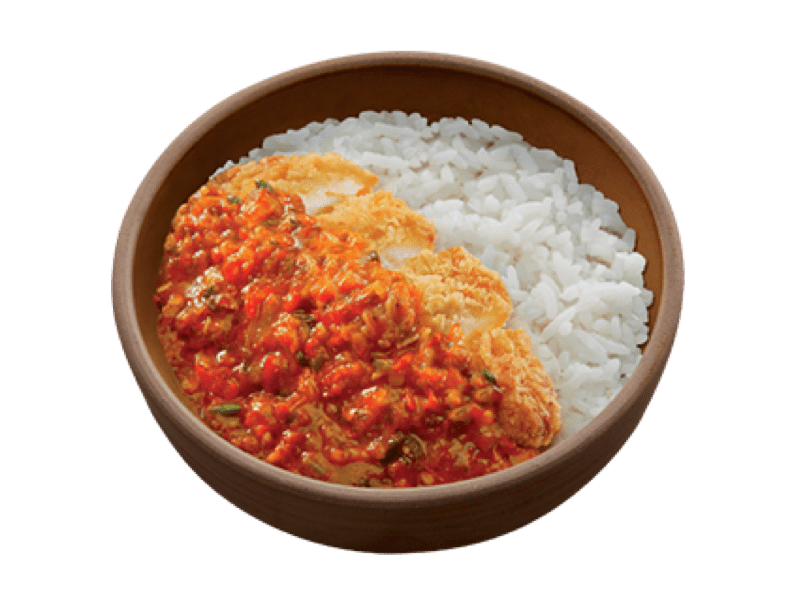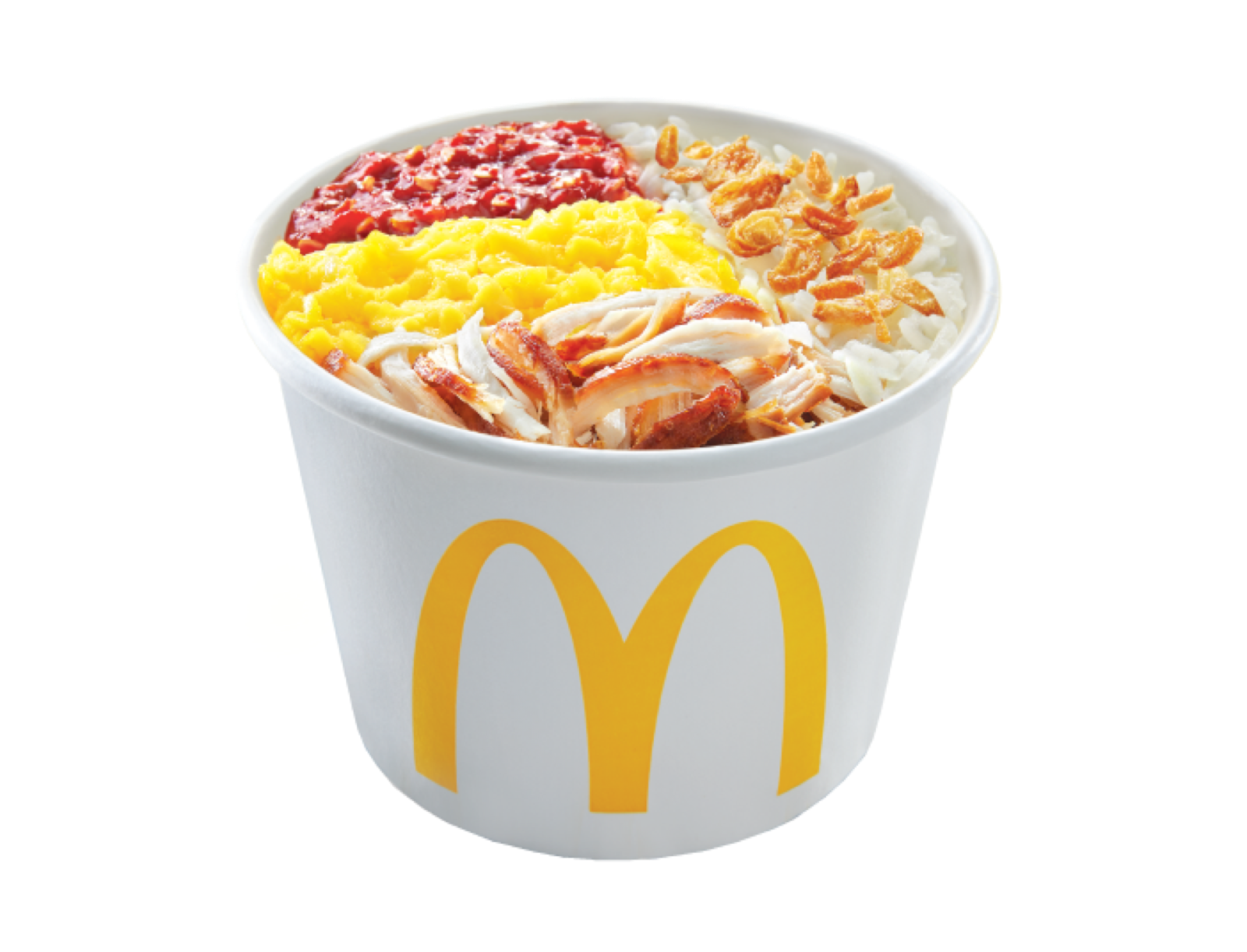 Japan
McDonald's in Japan is highly popular among foreign tourists. Besides multiple innovative limited dishes, McDonald's Japan is known for its perfect fusion of Western fast food and Eastern flavors.

One of the most notable examples is the unique type of hamburger buns: rice bun. Rice bun, featuring its high stickiness, is a common option for buns in many fast food franchises of Japan. It not only suits Japanese people's preferences on food, but also enhances the flavor when it's fried with sauces or deep-fried.

When it comes to flavors of hamburgers, McDonald's Japan tends to develop mild flavors using soy sauce or teriyaki sauce. In this case, the hamburger is well infused with Eastern elements.

Official website for McDonal's Japan: https://www.mcdonalds.co.jp/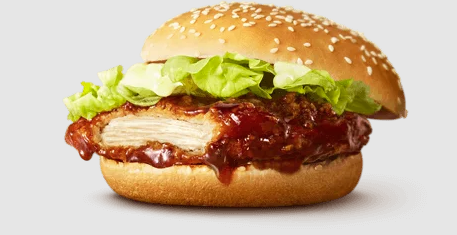 Malaysia
McDonald's Malaysia emphasizes its halal ingredients certified by JAKIM, the authority agency for halal verification. Furthermore, it develops local dishes of Malaysia.

Bubur Ayam McD is based on burBur ayam, rice porridge commonly seen in Indonesia and Malaysia and served with shredded chicken, scallion, ginger, and diced chili. Without a doubt, the fast food franchise brought flavors from home to people who dine out.

Another innovative McDonald's dish is nasi lemak, a coconut steam rice dish served with sambal, cucumber, dried fish, and McDonald's exclusive sunny side-up egg. Apparently, customers in Malaysia have more choices other than hamburgers and fried chicken.

Official website for McDonald's Malaysia: https://www.mcdonalds.com.my/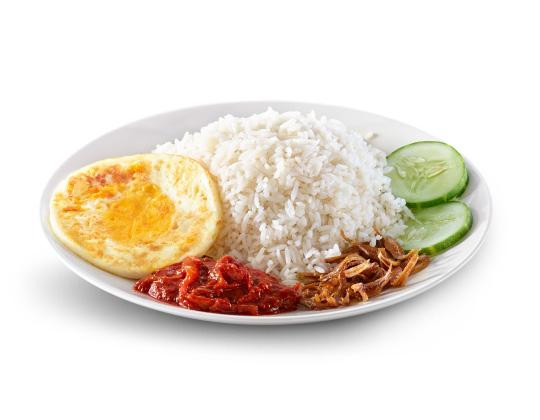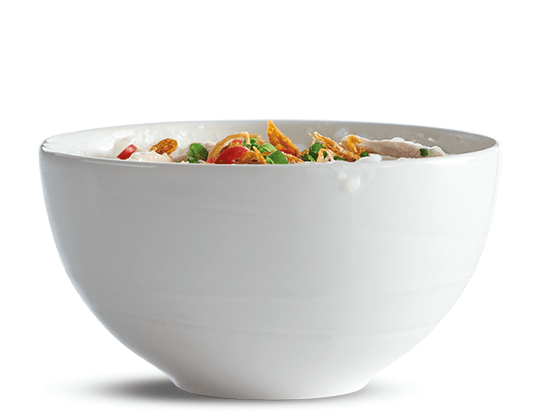 Puerto Rico
In Latin America, people go to McDonald's mainly for burritos if not hamburgers. But besides burritos, McDonald's in Puerto Rico has its exclusive meals.

Pan de agua (water bread) is a bread staple in Latin America mostly popular in Cuba and Dominica. It has a crispy crust and fluffy texture, as the holes inside the bread are big. McDonald's in the country develops multiple flavors for sandwiches, be it ham, hamburger meat, or cheese. Moreover, the franchise even releases the "Meat Lover" series especially for those who crave for meat.

The branches also sell avena, Latin American oatmeal porridge, as dessert. Different from regular oatmeal porridge, avena is seasoned with cinnamon, nutmeg, cloves, and other spices to make it nutritious and mouth-watering at the same time.

Official website for McDonald's Puerto Rico: https://www.mcdonalds.com.pr/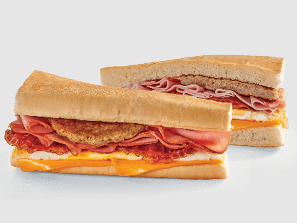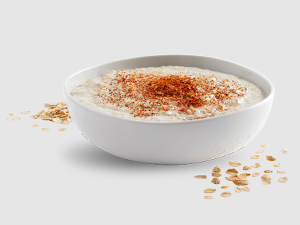 Thailand
McDonald's Thailand is often rated as the best McDonald's in the world for their cheap prices, diverse meals, large portions, and local dishes.

If you've gotten tired of McMuffin and pancakes, you should try the Thai style set for breakfast: pork congee, patongko (Thai fried cruller), and coffee. The traditional eating habit is integrated into the Western fast food franchise, as people usually dip patongko in congee before eating.

At lunchtime and dinnertime, you may order Kaprao Crispy Chicken Rice, inspired from a local dish, pad kaprao moo, stir-fried pork with basil & rice. Instead of pork, McDonald's uses fried chicken as a replacement, which enhances the diversity of fast food.

Official website for McDonald's Thailand: https://www.mcdonalds.co.th/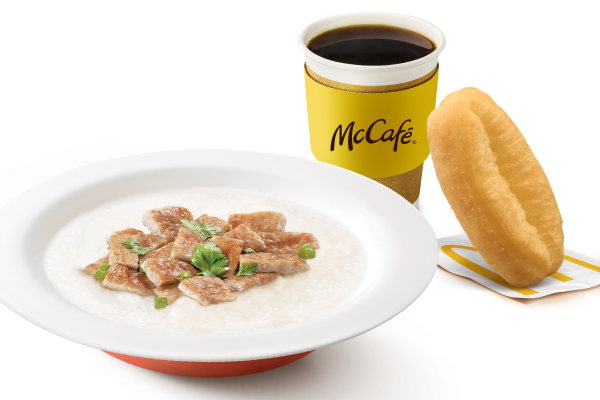 Chao Tem Im Pork, the set includes mcPork Porridge, McPatongko, and drink
Kaprao Crispy Chicken Rice
Vietnam
Lastly, the McDonald's menu in Vietnam has a category for rice dishes. The rice dishes are simple yet diverse. Any kind of meat can be cooked as a meal, be it fried chicken, chicken fingers, or pork steak. The meat is served with rice drizzled with soy sauce, tomato, and cucumber. Even in a fast food restaurant, customers can still enjoy a refreshing light meal.

Official website for McDonald's Vietnam: https://mcdonalds.vn/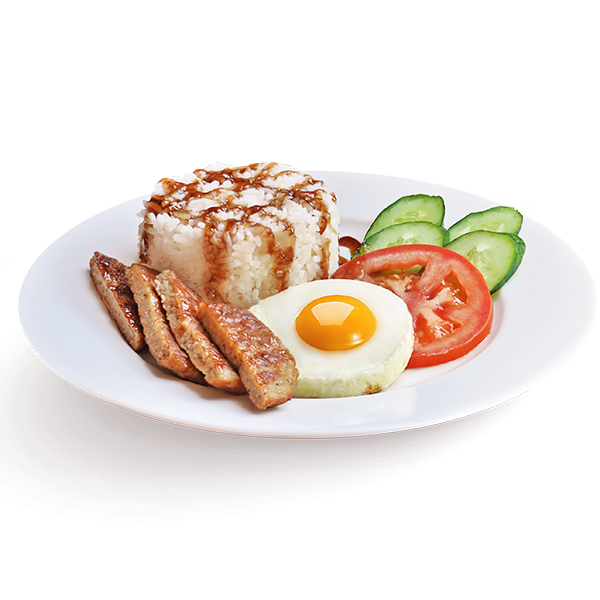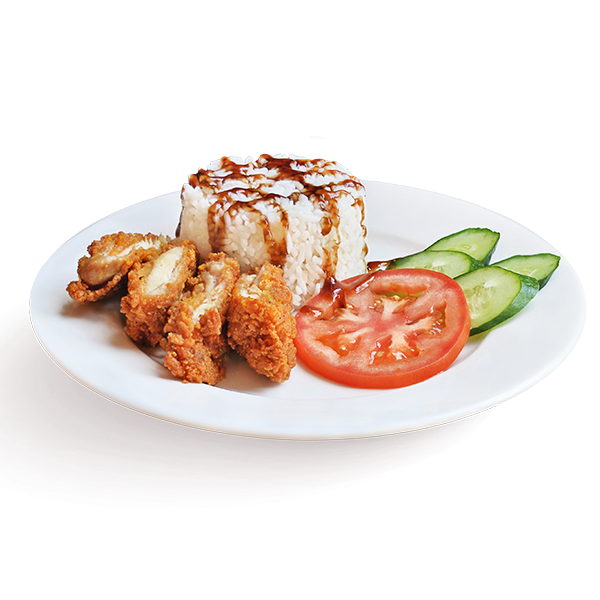 Localization: an Essential Strategy for Cross-Border Expansion
Studying local tastes and dietary habits of the target country are crucial preparation for F&B enterprises to expand their international business. Successfully localized meals can bring people a new understanding of food, and therefore are able to be integrated into the daily lives of local residents. If the brand becomes sufficiently famous, it can even cause a trend where people compare foods in different countries from the identical brand.

If you're seeking an optimal localization strategy for your brand, feel free to contact World Gourmet Platform.
---