Quality Products
2020-12-03
【TW】Er Mei Salt-Baked Chicken - the Flavor of Happiness from Meizhou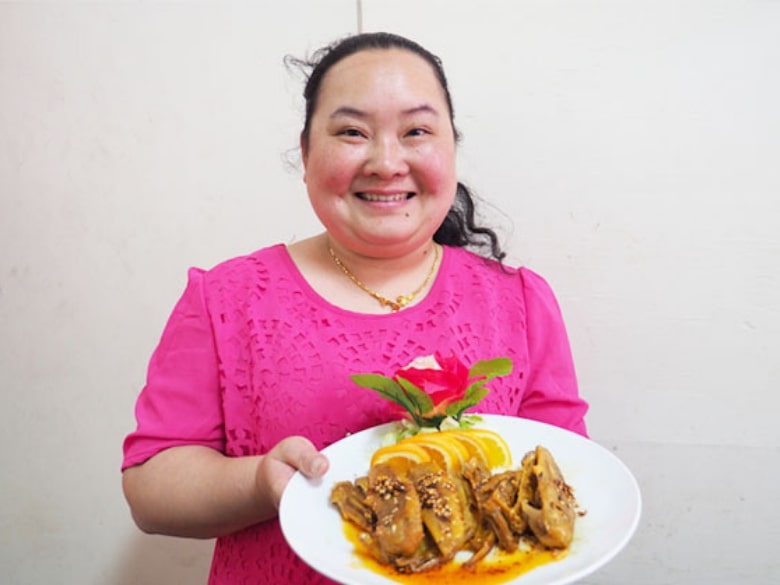 Growing up in Meizhou, "Er Mei" Huang Tian-Yan introduced Meizhou salt-baked chicken, known as the "Number One Chicken", to Taiwan as she got married on the island. Every bite brings an exciting experience to her customers' taste buds.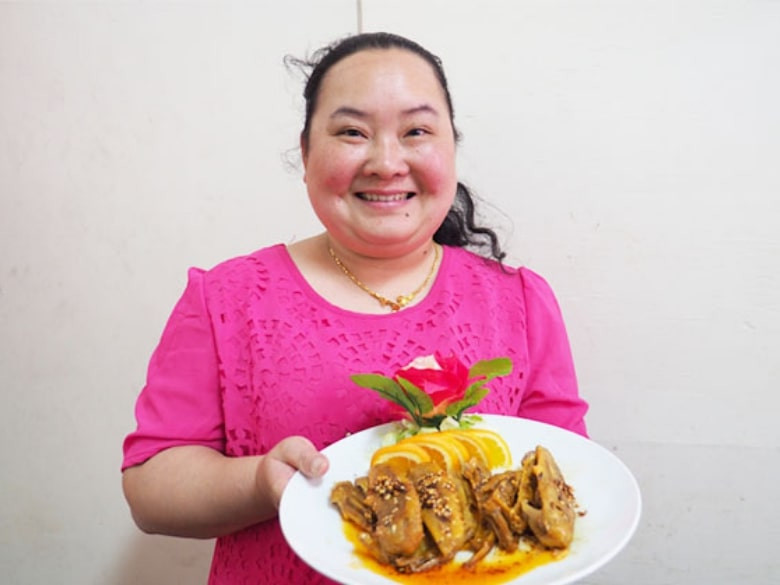 Sharing with Taiwanese People the Nostalgic Flavor of Her Hometown
Living far away from her hometown for several years, Tian-Yan very much misses Meizhou cuisine as well as her mother's cooking. Her homesickness motivated her to open a restaurant, sharing with Taiwanese people her Hakka dishes. Since the opening of the restaurant, the best-known signature dish has always been salt-baked chicken.
Tian-Yan shared that salted baked chicken has been existing since around 300 years ago. In Meizou, there are three methods of making this dish: coarse salt, water bath, and steaming cooking. Her most frequently used one is the water bath cooking, which she learned from her mother. This technique is known for the tender texture of chicken after boiling. As you take a bite, the juice would start oozing, which greatly impresses every customer. To ensure all the ingredients are fresh and high-quality, Tian-Yan always purchases ingredients at markets by herself. For example, she persists in buying free-range chicken from Miaoli. Cooking with good ingredients and good cooking skills, Tian-Yan's dishes are ready to conquer every gourmet's palate.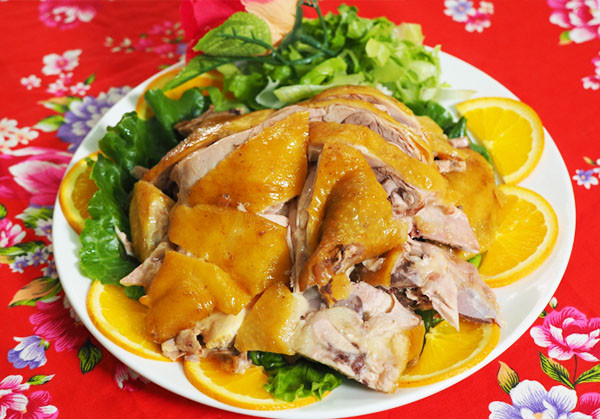 Red Dates of Happiness
Besides authentic Hakka cuisine from Meizhou, Tian-Yan also tries to develop new dishes when she's available. For instance, "Shredded Salt-Baked Chicken Noodles with Red Dates" was an unexpected dish she developed in the cooking contest of Miaoli Star, 2016.
Despite its ordinary presentation, the noodle dish was delicately designed. She used cordyceps flower water, introduced from Meizhou, Guangdong, to cook along with chestnut mushrooms and chopped duck meat over a slow fire. When it finished cooking, she pour a special sauce onto the chicken. After the chicken was served with mee sue and red dates, the dish was decorated with yellow paprika pepper, red paprika pepper, and cucumber. After a thorough evaluation, Tian-Yan's effort finally paid off, and she won the second prize. Moreover, the noodles later became a new signature dish of Er Mei salt-baked Chicken.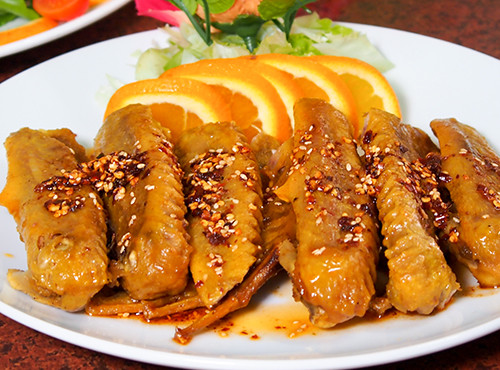 Stay Ambitious and Keep Improving
Since its opening, Er Mei salt-baked Chicken has been accompanying its customers for a few decades. Even today, Tian-Yan still stays ambitious about the highest quality of her food. Every dish of hers uses strictly selected ingredients and is prepared with her excellent cooking skills, to bring everyone the best feasts for their taste buds. However, she also adjusts her food based on the changes in the environment as well as consumer demands. She not only wants her customers to have delicious meals, but also wants to introduce the Hakka cuisine of her hometown, but low-sodium and low-fat.
Attention, gourmets! In addition to salt-baked chicken, Er Mei Salt-Baked Chicken also has other must-eats, such as salt-baked duck, salt-baked chicken feet, and luwei. Authentic Meizhou cuisine is waiting for you to have a taste!
---
Information
Er Mei Salt-Baked Chicken
Address: No. 7-6, Chenggong Rd., Gongguan Township, Miaoli County, Taiwan